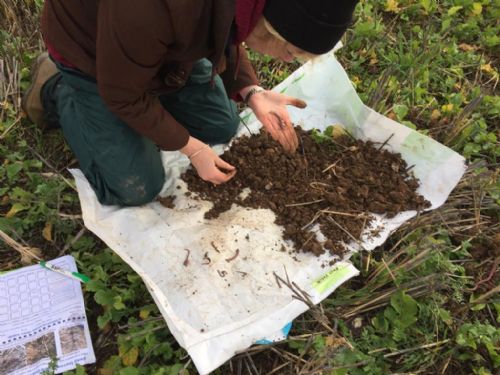 You are invited to join Catchment Sensitive Farming and Innovation for Agriculture at this FREE event on: Assessing & Improving your soils - An interactive workshop on soil health
Date: 23/03/2020
Location: The Carnegie, Cage Ln, Thetford IP24 2EA
Lunch included plus teas/coffees: 12:15pm – 1pm for a 1pm event start – 4/4:30pm finish.
Guest speakers include: IfA's Soil and Water expert Joe Collins
The workshop will cover:
• How to measure and monitor soil health (now it's a Cross-compliance requirement) - Practical session with Soil Science Demonstrations, using some simple kitchen science table-top demonstrations which you can repeat at home; and using the AHDB Soil Health Scorecard.
• CSF & Countryside Stewardship Offers relating to your soil issues.
• Increasing soil organic matter, using cover crops and green manures, incorporated straw, companion planting and no-till conservation agriculture, with improvements of soil resilience to weather extremes, fuel efficiency, horsepower and farm profitability.
• Changing rotations, & choice of cultivations to improve weed control & soil health - with benefits to soil biology, soil organic matter, and better use of nutrients.
Booking is essential, first come first served. For further information contact Becks Mundy : Rebecca.mundy@naturalengland.org.uk 02082256710
BASIS points available