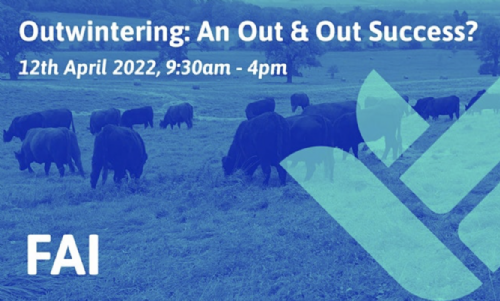 Spend the day on a regenerative livestock farm exploring the multiple benefits and challenges of outwintering cattle.
About this event
Outwintering can be a powerful tool for land regeneration and offers the potential for improvements in animal welfare and farmer wellbeing along with significant input cost savings.
With further drastic increases in feed, fuel and fertiliser costs on the horizon, its never been a better time to start exploring the opportunities that regenerative grazing can deliver.
Regenerative farms that include outwintering in their grazing plans are highly resilient to volatility in climate, supply disruptions and cost fluctuations.
A successful outwintering strategy must be well planned and strategic and adapted to your unique circumstances. Join us on the farm to explore the many considerations and opportunities for outwintering on your farm.
Who is it for?
Any farmers interested in regenerative agriculture and adaptive-multi-paddock grazing.
What will it involve?
Learn from the FAI farm team and their advisors about outwintering of livestock under three main headings: Environmental, Social & Economic
Opportunities to meet like-minded farmers
Inspiration & tips from regenerative agriculture experts & farmers
All sessions will be held in-person, live at FAI Farms. Access to additional resources will be provided to attendees following the event. Refreshments and lunch is included within the cost of a ticket.
Speakers:
Clare Hill - Regenerative Agriculture Director at FAI Farms
Silas-Hedley Lawrence - Farm Manager at FAI Farms
Karl Williams - Key Accounts Director at FAI Farms
Caroline Grindrod - Director, Roots of Nature
Alex Tomlinson - Wildlife and Veterinary Health Consultant
Date and time
Tue, 12 April 2022
09:30 – 16:00 BST
Location